Gursharan
Singh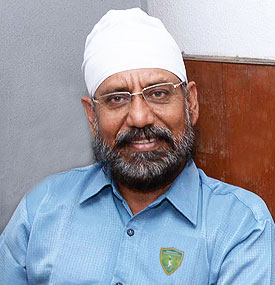 A very classy cricketer, a respected & knowledgeable coach and administrator, a very fine human being, Gursharan played for India in Test and one Day Team in the year in 1990.
He has also played 87 Ranji Trophy matches during his 16 years of first class career. Gush is a qualified BCCI Level 1 & Level 2 coach who has a vast experience of coaching to all age groups. Gursharan also lead Punjab Ranji Trophy Team in their maiden Ranji Trophy victory.
He has been active in coaching and selection in junior and senior state and Zonal level in DDCA.